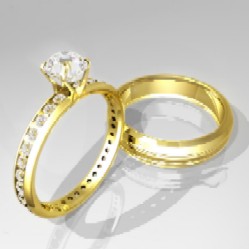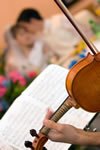 Whatever type of entertainment you want for your wedding - we have it all.........

More and more people are now choosing to
book live entertainment for their weddings,
as opposed to just a disco in the evening.
With experience in not only providing
entertainment for weddings, but also
organising the actual events, we understand
just how important, not to mention stressful,
finding just the right entertainment can be.
Weddings cover all age groups and all
personalities and is possibly the only event
in your life when you have to invite people
you don't want to as well as those you do!!
Whether your wedding choice is quiet and
sedate or informal and lively we have
the entertainment required to add that
finishing touch. Apart from the usual
singers/bands, discos etc, we can also provide:
Harpists, Pianists, Violinists ,Classical Guitarists Toastmasters, String Quartets,Choirs, Pipers, or any other type of entertainment to add to your special day.
* * * * * * * * *
Obviously, we can only show a small selection
of suitable artistes and entertainers on this
page. We have many more terrific acts so
please contact us with any queries you may have.
It's never too early too book the
right entertainment for your wedding.
Call us now and we will do all we
can to help you find the complete
entertainment package to suit your
personal arrangements.
Tel - 01928 581311
leejayleisure@btinternet.com
* * * * * * * * * *
LEEJAY LEISURE
BRINGING ENTERTAINMENT TO LIFE
CLICK HERE TO DOWNLOAD PDF FLYER