ROY G HEMMINGS DICTIONARY OF SOUL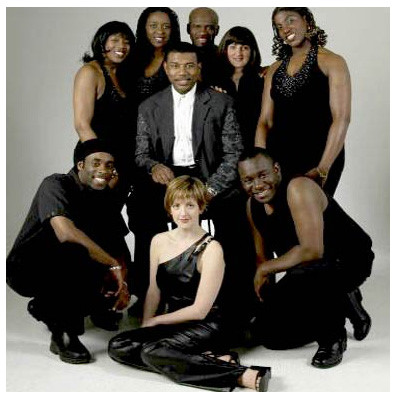 Dictionary Of Soul are one of the finest exponents of their chosen genre. The band consists of eight superbly talented male and female musicians whose energy and spirit provide the uplifting, driving force behind Roy G Hemmings' lively vocals and also introduce the essential backing vocals required to present this very special era of music at its best. The rhythm section are all experienced, highly regarded session musicians who have also performed world-wide with an impressive array of artistes.
Completing the Dictionary Of Soul's line up is one of the hottest young horn sections around. The three-piece are musicians of the highest class, University graduates with top music degrees, whose outstanding skills are decorated with the zest and passion of youth! As session musicians, they have performed with such luminaries as Johhny Dankworth, Jools Holland and Roy Wood and are all current members of one the UK's most well-respected outfits, The Walsall Jazz Orchestra.
Back to Home Page...
Back to Bands...