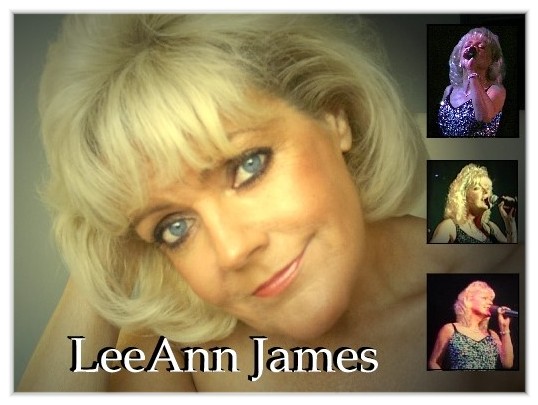 SHOWS AVAILABLE:
As well as her cabaret show, LeeAnn also performs:
ALL THAT JAZZ - A selection of jazz and swing classics ranging from Dinah Shaw to Michael Buble. Perfect for early evening cocktails, restaurants, weddings and any function that requires classy, ambient entertainment. THE SIXTIES SHOW -Featuring all the feelgood sixties classic songs and fully costumed for 1 x 60 minute show. Ideal for theme nights, pre-cab, school reunions etc.
JAMES BOND NIGHT
If you want a night of sheer glamour, excitement and fantasy then this is the show for you.The night can be as intimate or as elaborate as you want it to be.Featuring songs made famous by inernational artistes such as Shirley Bassey, Tom Jones, Matt Monroe, Nancy Sinatra and Tina Turner , LeeAnn pays her own special tribute to each of these legends during a breathtaking night with Bond. Ideal for corporate functions, charity fundraisers, balls etc.
Terrific Vocals and stunning stagewear combine to make LeeAnn James the perfect act for any venue or occasion. Comfortable in both small intimate rooms, to large theatre/concert halls, and with a repertoire consisting of everything from jazz and west end show classics to modern day pop and country, her show can be tailored to suit any audience from those in a party mood to those who prefer to sit and listen. LeeAnn's diary covers engagements ranging from top corporate venues, golf clubs, masonics,hotels, theatres, casinos, weddings and private functions to holiday centres and clubs. Her blend of a warm and friendly personality, a touch of gentle humour, fantastic singing voice and stunning costumes continues to win her many return bookings and compliments.



Recent clients/venues include:
Oscars Ball, Bahrain, Husa Golf Resorts, Mallorca, Brindley Theatre, Cheshire, Llandudno Theatre, The Ricky Tomlinson Show, The Mick Miller Show, Riverboat Casino, Glasgow, Aspers Casino, Swansea, Friary Vaults, Plymouth, Southport Masonic Hall, Portmeirion Hotel.
LeeAnn also has lights, and can provide a DJ and disco tailored to the evenings events, if required.